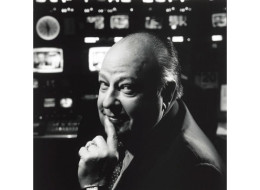 A hotly anticipated new account of Roger Ailes holds some really startling claims about the Fox News CEO—incorporating a charge that he offered a representative a raise assuming that she might have intercourse with him.
The New York Times got an unanticipated take a gander at "The Loudest Voice In The Room," the imminent book by media columnist Gabriel Sherman.
As per Bill Carter and Julie Bosman, "The Loudest Voice In The Room" paints Ailes as a man with a volcanic temper, and a history of monstrous run-ins with his staffers. The most touchy affirmation hails from the 1980s:
Former workers refered to in the book talked of Mr. Ailes' unstable temper and overbearing conduct. In one tale, a TV maker, Randi Harrison, told Mr. Sherman that while arranging her compensation with Mr. Ailes at NBC in the 1980s, he offered her an extra $100 every week "when you consent to have intercourse with me at whatever point I need."
Sherman additionally archives an assertion that Ailes utilized an against Semitic slur towards a representative in 1995—something both Ailes and the worker, current Discovery CEO David Zaslav, deny. The book additionally portions the Fox News head's well-known endeavors to impact governmental issues, incorporating an asserted explanation by Ailes that he needed to "choose the following president" in 2012.
Typically, Fox News rejected the cases in a proclamation gave to, around others, the Times and the Daily Beast:
"These charges are false. While we have not perused the book, the main actuality here is that Gabe was not furnished any immediate access to Roger Ailes and the book was never reality checked with Fox News."
Fox News has pursued a long crusade against Sherman—who has figured out how to concentrate an arrangement of enormous scoops from the shrouded system through the years—and the book.
Some Fox sources have preemptively attempted to release the book, and Ailes even handpicked a writer to compose a quite benevolent memoir after Sherman's was in the meets expec